Posted by | Filed under Leona Lewis, Leona's New Album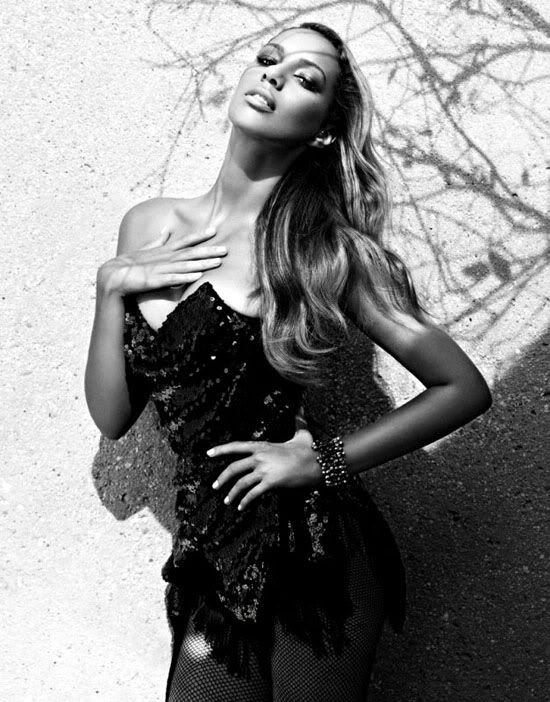 Brookland Entertainment president Eric Nicks has confirmed via his Twitter that producer/songwriter August Rigo is about to hit the studio with Leona Lewis to start work on her third studio album. The sessions are likely to take place once Leona's 6-week UK Arena tour comes to an end this summer.
.
I know you must be thinking who the hell is this kid? Me too. I'm not familiar with his work either but after doing a bit of background digging, his speciality is mainly Pop, R&B and Soul. His production company churned out tunes for the likes of Nappy Roots, Young Steff and Jhevon Paris. Again, who the hell are these people? Do they actually have an international pop star on their roster?
.
Hmmm. Looks like Leona is a first. As the saying goes, first time for everything right? Surprisingly, Leona is already thinking about moving onto her third project despite only releasing two singles from the project. Is she finally putting the plug on her luke-warm selling album 'Echo' for good or will she squeeze out one more single? Only time will tell.
Posted by | Filed under Kelly Rowland, New Music
Kelly Rowland
shows off her pretty vocals on the
Bee Gee
's classic 'How Deep Is Your Love' and it features Big Band/Jazz singer
Michael Buble
! The song was recorded during the recording sessions of her upcoming new album which will be released on Universal Motown later this year.
Rating: 3/5
Posted by | Filed under JLS
Here is the
PROOF
that
JLS
heart-throb
Marvin Humes
is dating 21-year-old beauty
Rochelle Wiseman
from The Saturday's. I've stated many weeks ago that they were a couple only to be shot down by several of my readers. The couple were spotted leaving The Ivy restaurant hand-in-hand on Friday (Feb 26th), after having a romantic meal.
.
Rochelle had just split up from her footballer boyfriend
Darren Randolph
and bagged herself someone even more hotter. I know those
JLS
girl fans will be weeping into their sodas right about now and gorgeous Rochelle may have bagged herself some haters in the process. I'm really happy for Marv as he's been chasing her down for weeks. They are BOTH hot and look absolutely terrific together. Do you agree they are one of the hottest couples in Pop right now?
Posted by | Filed under Jennifer Lopez, Performances
Jennifer Lopez performs 'Starting Over' live on SNL
Jennifer Lopez
delivered her first televised live performance since this week's announcement that she was dropped from Sony/Epic Records. She introduced her audience to two new songs from her seventh studio album 'Love?', both of which were ballads (boo!). The project is still being released on another label but J.Lo has yet to announce the full details. The songs she performed were 'Starting Over' (produced by
Danja
) and 'Pieces'. It wouldn't be a full guest feature without a skit so check the footage below as J.Lo parodies her rumoured label mate
Rihanna
during the 'We Are the World' remake recording sessions.
.
Read the rest of this entry »
Posted by | Filed under Rant, Rihanna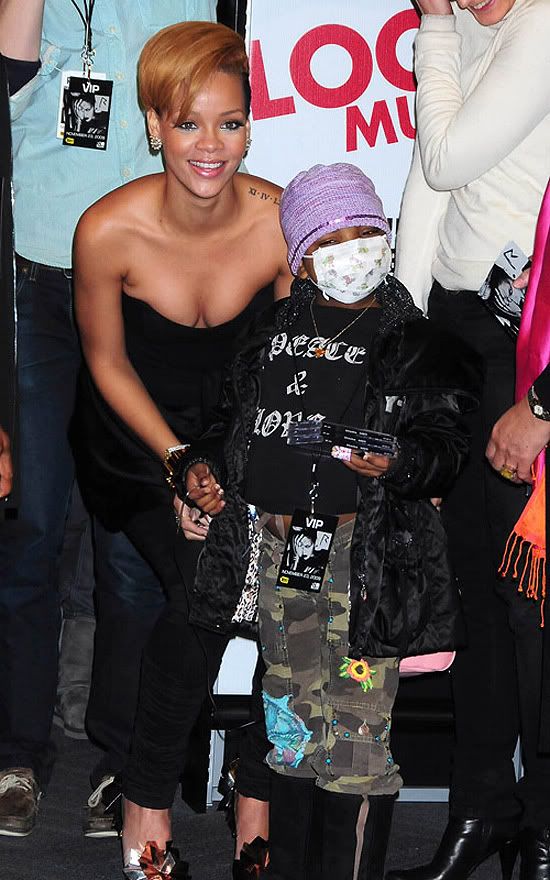 Pop music has always lived off hype and spin – and many a time, no good has come of it. The fabulous levels of hysteria surrounding an artist are incomplete without a gimmick to push albums. For example,
Beyonce
had her alter ego
Sasha Fierce,
and
Rihanna
used her domestic abuse catastrophe to the best of her ability to sell her music.
.
Not to say she needed to go there because she didn't go Gold or Platinum in her first week. As a matter of fact, without the drama, her album sales would have sold the same amount as it did today. However, Rihanna may have employed certain tactics to sell her music but using a young leukemia patient to do so? There are a million ways Rihanna could have recieved mass publicity for her album and we doubt this would be one of them. Read on for my take on this.
.
Read the rest of this entry »
Posted by | Filed under Britney Spears, Britney's New Album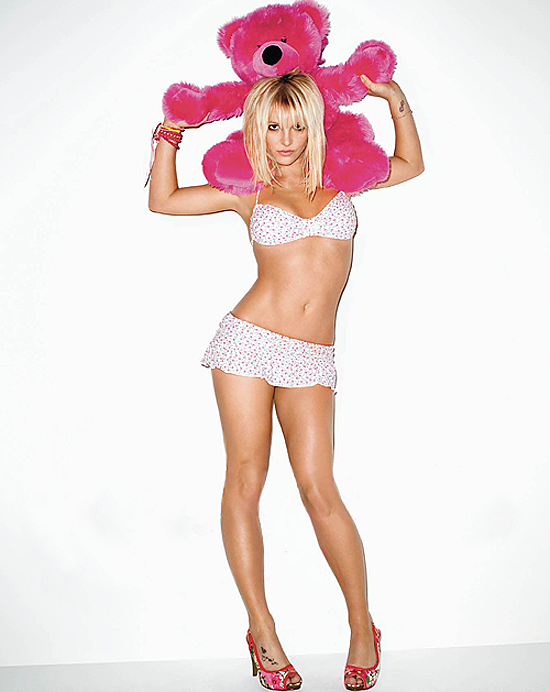 Speculation was rife that Britney Spears would release a new album this June but her fans will be disappointed to learn it's not true! Her label rep released an exclusive statement to JustJared today: "There is no scheduled release date for a Britney album at all. There has been zero discussion about it".
.
This news was also confirmed yesterday via her team who were quick to deem the speculation and reports as 'bullsh*t'. Whilst there is truth that Britney has been in the recording studio working on a new project, it is being vehemently denied we'll see a musical comeback from the 28-year-old this early summer.
.
The pop starlet is said to have enlisted popular French DJ David Guetta, as well as Danja, Darkchild, and her longterm producer Max Martin.
Posted by | Filed under Alicia Keys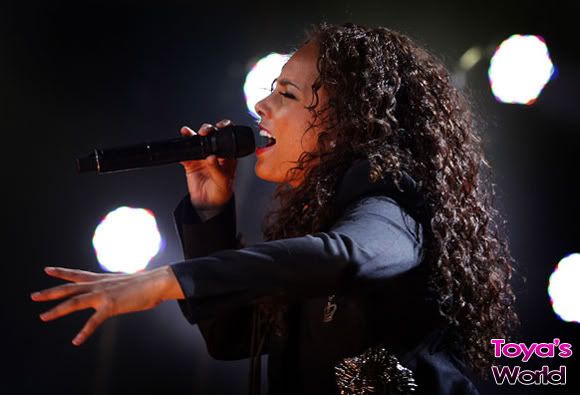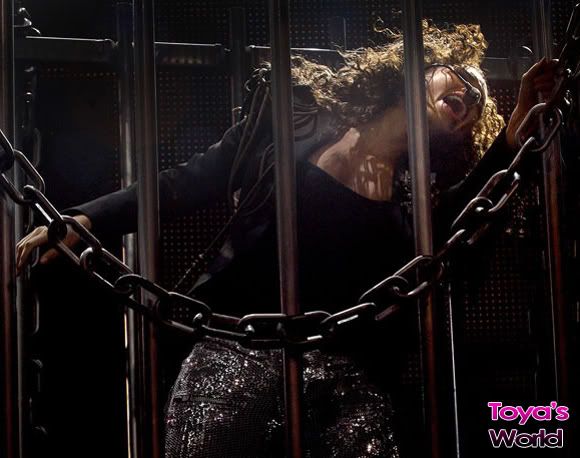 Peep the first photos of
Alicia Keys
on the opening night of her 'Freedom' tour at Scotiabank Place in Ottawa, Ontario, Canada last night (Feb 26th). The singer treated her audience to songs from her back catalogue as well as newer hits and provided a visually-engaging power packed set. Opening act
Robin Thicke
also took to the stage and wooed the ladies with his smoothness. So far, Alicia is recieving a lot of rave reviews for her opening gig. Team Alicia!
Posted by | Filed under Beyonce, Rant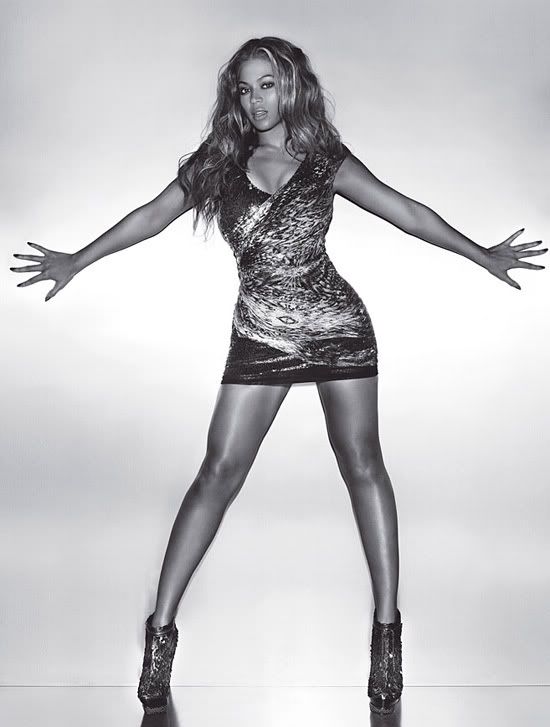 Billboard
released
an interesting list of the highest paid musicians for last year, and the results were so shocking that I'm sure a certain number of
Beyonce
stans were left stumped at the outcome. Many would depict Beyonce as a dominative force in music or put simply 'the baddest bitch in the game'. Her earnings in music alone does not imply that she is the baddest bitch in the game at all.
.
Read the rest of this entry »
Posted by | Filed under Performances, Sabrina Washington
Sabrina Washington
is no stranger to the stage as she had a successfully carved-knit career with former UK girl band
Misteeq
. However, performing solo on her own for the very first time is a challenging feat that I'm sure she'll have no problems passing on a larger scale (as shown by former bandmate
Alesha Dixon
). The 31-year-old went acoustically organic for her first televised performance of new single 'OMG (Oh My Gosh)' on BBC's Switch recently. Check it.
Posted by | Filed under Alicia Keys, Sneak Peaks
Word has it that
Alicia
and
Beyonce
's music video for 'Put it in a Love Song' will premiere on March 8th but I wouldn't bet my bottom dollar on it. I just take these dates with a pinch of salt and when we get it we get it. Whilst we patiently await it though, here is some behind the scenes footage which gives us an insight look at AK's tour preparations. She takes us through rehearsals, stage set-up and basically, all the technical arrangements involved to ensure the tour goes off successfully without a hitch. The tour kicked off last night in Canada, and she is taking it worldwide to both European shores AND North America. The stint is in conjunction to support her latest new album 'The Element of Freedom' which is in stores now!
Posted by | Filed under New Music, Toni Braxton
Toni Braxton – 'If I Have To Wait' [Listen]
Toni Braxton
's 'If I Have To Wait' leaked in snippet form previously and now the full track has finally surfaced. The
Harvey Mason
-produced track sees Ms Braxton take on a Western approach as she huskily croons her way through the country-tinged ballad. The song itself is a musical concoction of R&B and country, and makes for very easy listening. The song is lifted from the R&B veteran's sixth studio album 'Pulse', set to drop on May 4th.
Rating: 3.5/5
Posted by | Filed under Rihanna
Check out
Rihanna
's full interview on 'Alan Carr: Chatty Man'. The entire interview aired last night on UK network channel four. The Bajan beauty talks about her recent 22nd birthday bash, her nipple piercing and some of the influences inspired for latest single 'Rude Boy'. As shown previously, Riri teaches Chattyman some of those dancehall Island moves including the Dutty Wine and more. Overall, hilarious interview!
Posted by | Filed under Award Ceremonies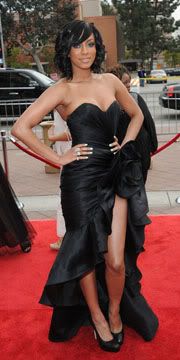 .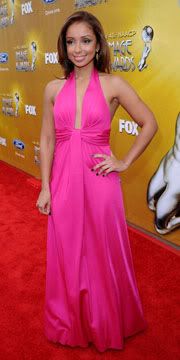 .
Click on thumbnails for bigger view.
R&B and pop songstresses
Keri Hilson, Mya
and
Kristinia Debarge
all showed up on the red carpet for last night's 41st annual NAACP Image Awards (Feb 26th). The ceremony took place at the Shrine Auditorium in Los Angeles. Are we feeling Keri's new hair? The singer was possibly one of the best dressed when she donned this strapless black gown, decorated with a ruffled rose split and gorgeous make-up to boot. Mya and Kristina opted for a more simple look and still managed to maintain their elegance.
.
It was a good night for many of today's R&B stars.
Maxwell
won for 'Outstanding Male Artist'. Keri won for 'Outstanding New artist'.
Mary J. Blige
won for 'Outstanding Female Artist' and 'Outstanding New Album' ('Stronger With Each Tear'). And lastly,
Whitney Houston
won a trophy for her Music Video 'I Look to You'. More singers after the jump.
Photos: Getty Images.
.
Read the rest of this entry »
Posted by | Filed under Brutha, Sneak Peaks
Brutha
have released a second batch of footage which sees the brothers on the set of their new music video 'One Day On This Earth'. The
R. Kelly
helmed joint is the lead single to be lifted from their sophomore album 'Vacancy', set to drop later this year.
Posted by | Filed under Performances, Rihanna
Rihanna
continued to spread more of that sexy swag in London by visiting morning breakfast show GMTV earlier today. She performed latest single 'Rude Boy' and entertained an interview in which she discusses her success, latest album and upcoming tour. The world is her oyster and we're so loving it!
.
Read the rest of this entry »
Posted by | Filed under Leona Lewis, Performances
Earlier today on the
Alan Titmarsh
show, darling crooner
Leona Lewis
delivered a polished performance of latest single 'I Got You'. Whilst there, she continued with her promo by doing an interview. Auctioning herself off for Haiti, cracking the lucrative US market and going on her very first arena tour were some of the subjects that came to fruitition.
.
Read the rest of this entry »
Posted by | Filed under Beyonce
Beyonce
cops an attitude with Extra's
AJ Calloway
when he asks her if husband
Jay-Z
wants to be a father (see mark 1:14). In the new interview, the 28-year-old superstar gets snappy when the host indirectly tries to imply she was delaying Jay-Z's dream of fatherhood. *crickets* That aside, the quickie interview also sees the singer discuss the 6-month break she appointed herself and working on new music. Usually, I would say her attitude was stank but for once, I was pissed off for her. How many times are these interviewers going to run this same question into the ground?
She's just not ready to have kids damn it!!!!
Posted by | Filed under Performances, Rihanna
Rihanna
put on a grindfest performance of her new single 'Rude Boy' on yesterday's episode of 'Alan Carr: Chatty Man'. During the interview segment of the show, the sexy 22-year-old attempted to show the host how to do some of those Island moves – the Butterfly, the dutty wine and more. Little Miss Sunshine is up there with
Beyonce
when it comes to dancing technique so she should move so much more. As for the other part, hilarious stuff! The full interview will be posted later today.
.
Read the rest of this entry »
Posted by | Filed under Bobby Valentino, New Music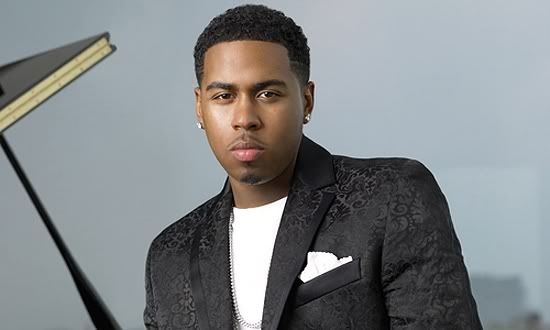 Bobby Valentino featuring Nicki Minaj – 'Stilettos & T-Shirt' [Listen]
Bobby Valentino
will be releasing his fourth studio album 'Fly on the Wall' this coming summer. The R&B crooner debuts his first single from the set which is titled 'Stilettos & T-Shirt' and features popular rapper
Nicki Minaj
. The track itself has been out from last year but this is the finalised version. With trashy Ms Ninaj featuring on yet another sexified male-delivered R&B joint (more recently,
Usher
and
Robin Thicke
), no cookies will be given for managing to guess what the song is all about. Hee-ho.
Rating: 2.5/5
Posted by | Filed under Monica
The beautiful
Monica
visited the '106 & Park' studios this week to premiere her new music video 'Everything to Me'. The 29-year-old R&B veteran says the video was inspired by
Beyonce
's box office smash 'Obsessed' ala 'Fatal Attraction'. In the video, Monica is seen rocking an
Alexander McQueen
blouse and gown and says she was paying tribute to the late designer. Her forthcoming sixth studio album 'Still Standing' will officially drop on March 23rd.